Board-certified oral surgeon Peter Stefanuto, DDS, MD, MSc, FRCD(c), offers many types of oral surgery procedures, including dental implants, wisdom teeth removal, head and neck surgery, sleep apnea treatment, orthognathic surgery, BOTOX®, and tooth extractions in Kamloops, BC
DELIVERING EXCEPTIONAL ORAL SURGERY AND DENTAL IMPLANT EXPERIENCES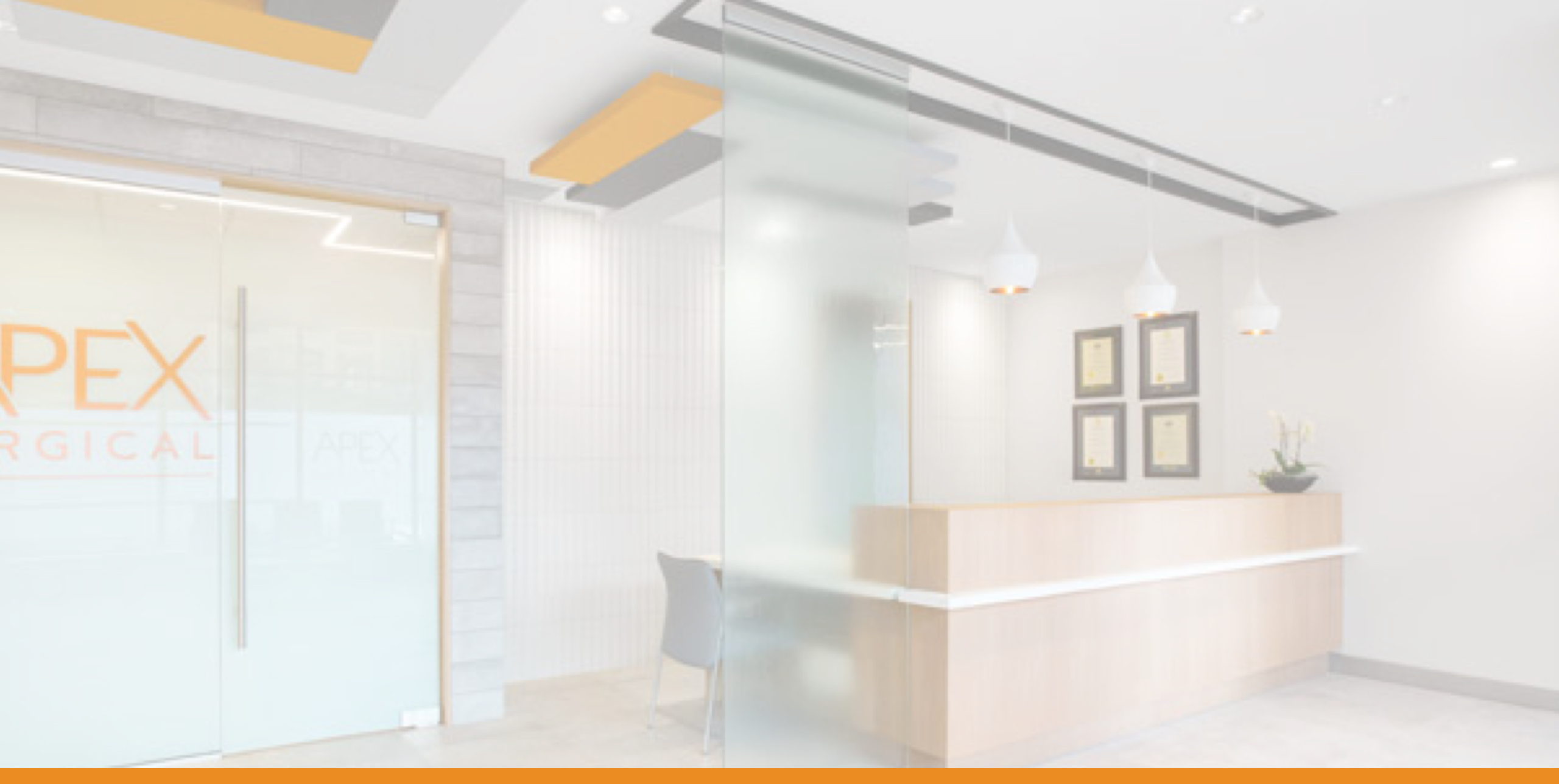 Board-certified oral surgeon Peter Stefanuto, DDS, MD, MSc, FRCD(c), offers many types of oral surgery procedures, including dental implants, wisdom teeth removal, head and neck surgery, sleep apnea treatment, orthognathic surgery, BOTOX®, and tooth extractions in Kamloops, BC
DELIVERING EXCEPTIONAL ORAL SURGERY AND DENTAL IMPLANT EXPERIENCES
Your Premier Oral and Facial Surgery Centre
APEX Surgical Centre for Oral & Facial Surgery is the top choice for improving oral health, restoring functionality, and returning confidence to your smile. We perform many oral and maxillofacial surgical procedures, including dental implant placement, wisdom teeth removal, jaw surgery, and much more. We create effective treatment plans, safe experiences, and predictable results. Our staff are well-versed in handling and submitting dental insurance claims, and our services are competitively priced to make oral health services accessible to more people.
Dr. Stefanuto is a board-certified oral and maxillofacial surgeon who holds both dental and medical degrees. We understand dental phobias and anxiety and offer anaesthesia options to ensure you feel safe and comfortable. Our practice is equipped with advanced surgical technology, a diagnostics imaging suite, and two fully functioning operating rooms. As a patient, you can expect our compassionate team to provide exemplary care in a high-performing clinical environment.
Dr. Stefanuto is staffed at Royal Inland Hospital and Queen Victoria Hospital in Revelstoke for inpatient procedures and emergency facial trauma services. He is also a consultant for Northern Health in Prince George and a Clinical Instructor for the Department of Surgery at the University of British Columbia.
Learn about the procedures we offer, what to expect at your first visit, and schedule an appointment.